African Children's Choir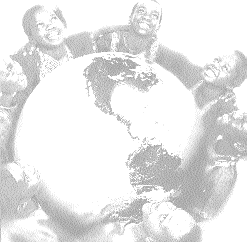 The grammy-nominated African Children's Choir tours the world spreading its message of hope and joy. Selected annually from among thousands of orphans and disadvantaged children in East Africa, the choir is privileged to sing for presidents, TV viewers and concert audiences the world over. A lively, choreographed concert with the African Children's Choir is an unforgettable, moving experience.
During the summer of 1996, Campbell and Cabin Hill lost Gary Hull and Christopher Dougan as a result of meningitis. It was a blow which darkened the early summer and boys and adults alike expressed their individual shock and pain in different ways. While each of us are accorded the privacy of grief, it is more difficult to mourn collectively in a way which is appropriate.
When Linda and Billy Dougan asked if the College would help to organise a concert by the African Children's Choir to raise funds for Meningitis research, it seemed a God-given opportunity to mark the death of two of our students through a collective effort.
Many people contributed freely of time and effort to make the concerts successful, none more so than the Dougans themselves. It was a project which brought out the best in us and which highlighted what all of us feel: that we are a community and when we act together we can act with strength and resolution.
The concerts were a revelation: the Central Hall was packed beyond capacity and the joy brought to it by the African Choir was pervasive and affirming. The resonances of the College motto, Ne Obliviscaris, were never more clear nor poignant: by remembering the past with its pain and joy, we are better able to understand the present and deal with the future. Christopher Dougan and Gary Hull and their families were foremost in our minds during those evenings and we knew that we could draw strength from the community of all even while we suffered our individual grief.
J N Morton