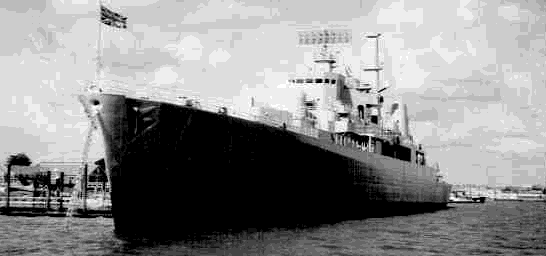 The Royal Navy Section has had it busiest year to date. Our numbers have reached 129. We have participated in all our usual training and branched out into new activities. Our first Field Day saw the Fifth Formers heading to Craigavon Water Sports Centre and the Forth Formers to Donaghadee to participate in navigation and boatwork training.
On the 17th and 18th December four cadets and one officer attended a Mine Counter Measures Day at Faslane Navy Base, Scotland. They spent a day on a minesweeper participating in the various drills which are carried out on the ship. Twenty boys have also spent two days on Fast Patrol Boats, one day in Liverpool and one at Greenock, Scotland.
Our second Field Day saw Fifth Form returning to Craigavon and Forth Form heading to Faslane Navy Base from 6th - 8th March. While there we visited a submarine and a ship. We spent the afternoon with the Special Boat Service Section of the Royal Marines. Everyone had a great time on the high speed craft which raced along at 70 mph. We spent the evening in the Junior Rate's Mess where Chief Kaye had organised a special showing of Independance Day. On the journey home we stopped of RNAS Prestwick where we had a very informative tour of the air station. Our thanks go to Chief Kaye who made the whole trip possible.
This year our annual camp was held at HMS Bristol in Portsmouth. HMS Bristol is a real warship which is now moored off Whale Island and used purely as a Cadet training ship. This proved to be the most enjoyable camp we have had to date. The activities were varied and included visits to HMS Victory and the Submarine and Royal Marines Museums. We also spent a number of days powerboating and sailing. The cadets completed a 16 mile hike in the New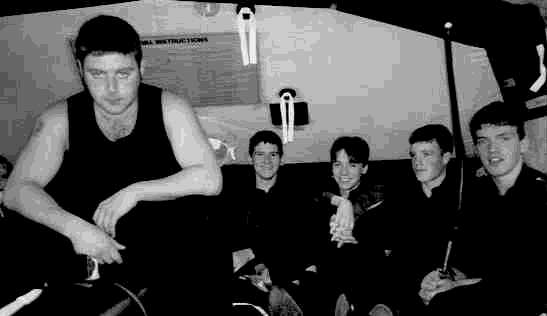 Forest (where a noteable member of our party got lost!) and a cruise to the Isle of Wight (were Mr Funston fell in love with a baguette). The highlight of Mr Armstrong's week was a trip to the Sea Survival school. Here we were taught what to do if we had to abandon ship. This involved getting dressed 'in an orange "Once Only" suit, jumping off a diving board into an icy lake and swimming backwards towards the liferaft.
Our evening activities, ably run by our own PTI (not!) Mr Spence, included football, floorball, quizzes and Pass the Pigs tournaments. We also had the opportunity of seeing the final field gun run of the Portsmouth crew before the Royal Tournament. Our own school band played at the event too in front of a large audience of local people.
This year an encouraging number of cadets attended central camps and courses over Easter and Summer. Seven cadets obtained RYA powerboat qualifications, one obtained his RYA Level 3 sailing and one his First Aid certificate. In addition two cadets attended both a Royal Marines climbing course and the Dartmouth summer camp while four cadets attended a sports course. It would be good to see even more cadets taking advantage of courses next year. They have a minimal fee and there are over thirty different courses on offer to suit all tastes.
We would like to thank all those who have helped us this year and especially to CPO Kaye who has been invaluable as ever. We can now even understand his Scottish accent.
D Spence