These images are already full-size.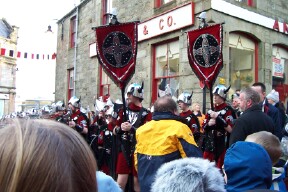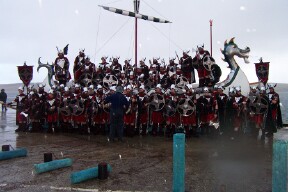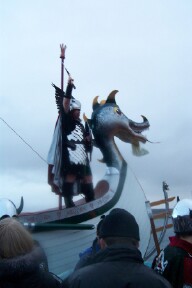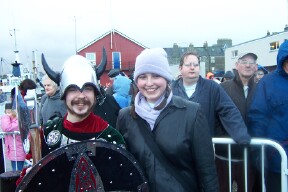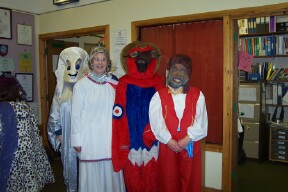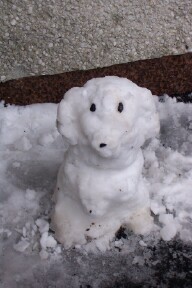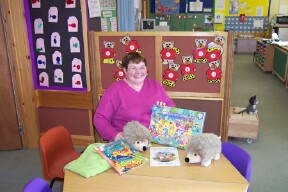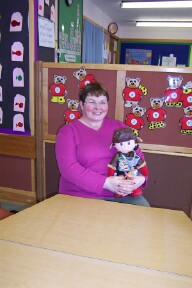 Pupils from the Primary Department went up to Lerwick on Tuesday 28 January to see the Jarl's Squad's procession and to view the galley. On returning to Sandwick, pupils and staff dressed up as guizers.
During the recent period of snow, pupils from P6 showed their artistic abilities when they created a snow dog.
Mrs Wiles, the Nursery Teacher, is shown with an example of a Story Sack for younger pupils to borrow.
Older pupils in the Nursery will be looking after Ellie the Explorer for a night each. Mrs Wiles also plans to send Ellie to Australia where the school has links with an Australian Nursery.
All material © Sandwick School
N.B. - conformance testing is not yet complete
d

Page Author: Chris McGinlay.