Dave's Revenge
(- for all the "shiny-headeded"photos)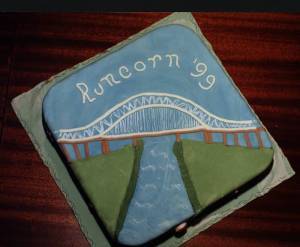 Beryl Harwood once again made and decorated a cake to celebrate the occasion. Runcorn Bridges feature in the decoration.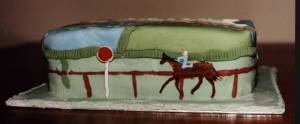 On the side of the cake Beryl featured the day's other, rather minor, event: the Grand National.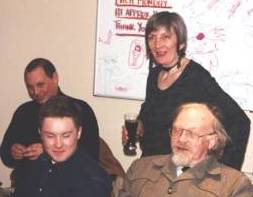 Zetmeets bring together people from far-flung parts of the UK. Mark Trudgill (Yorkshire)and Elaine Jones (Yorkshire, but living in exile in N.Wales) are with Trev Hartley (Cumbria) and Tony Anson (currently residing in Norfolk).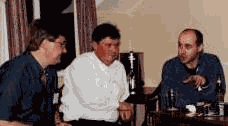 Serious discussion follows introductions. Chris Robinson, Rob Nicholson, and Duncan Rose are on the Left, while (l. to r.) Ian Mossman, Adam Thorn, Ann Wolstenholme, DaveAckrill, and Tony Anson are on the Right.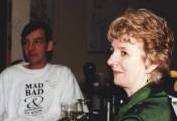 Some are quite happy to just sit and listen . . .


Adrian Gothard and Beryl Harwood (Mrs Cake)


Tony Walker, and his sister Shelagh Humphries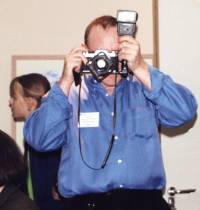 Steve's hiding behind his camera . . .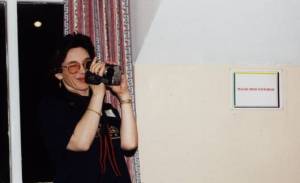 . . . Sue's camera is too small for hiding!




Eating and drinking are a vital part of any Zetmeet . . .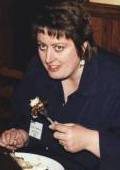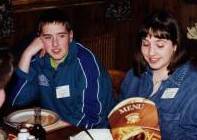 Ian and Debbie Mossman decide on a pudding, while Mum tries desperately to catch up



Ian, Debbie, and Adam watch as Tony attempts to ruin Suzy Oliverís image, while Neil Briscoe is equally oblivious to Tonyís fun.
Ann watches Steve doing what comes naturally . . .


. . . Kt wants to know why her glass is still empty.





In case you hadnít noticed all these pictures are clickable links.