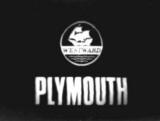 Westward Addresses
Historical
The main studios of Westward throughout their franchise were the purpose built facilities at Derry's Cross in Plymouth.

In the 1970s they opened an office in the extreme east of their region in Weymouth.

Sales offices were maintained in London, as might be expected, but also in Bristol, possibly a sign of their never ending rivalry with the owener of the West Country franchise, whether it was TWW or HTV.
Current
Westward was completely acquired by TSW.
---