WHITE WATER RAFTING
Sunday 1st February 1998

The Troop went on their (now) annual White Water Rafting trip to Croft-na-Caber outdoor centre in Kenmore. As usual the trip began with a face stuffing session in the cafe with massive amounts of chocolate fudge cake being consumed.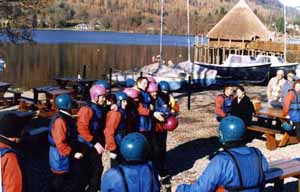 When the party was finally dragged out of the cafe, we were issued with our equipment which consisted of a wet suit; a canoe cagoule; a buoyancy aid and a crash hat.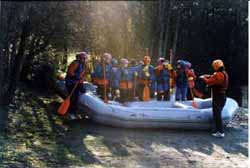 After the kit was issued we were transported to Aberfeldy where we were given instruction on how to paddle the boat, turn it.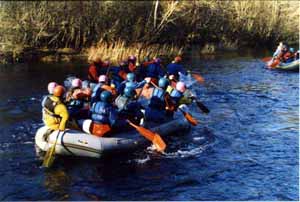 Then it was onto the water for some practice at paddling, spinning the boat around and splashing the other rafts. Other useful skills practiced included ramming the other rafts while splashing them like crazy, hauling the other paddlers into the water and rescuing the raft guide.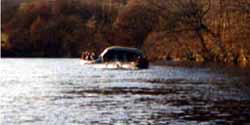 And then the raft full of nutters decided to try the capsize drill. In February!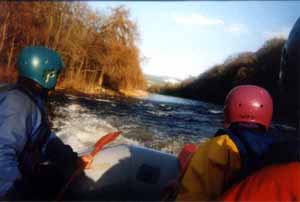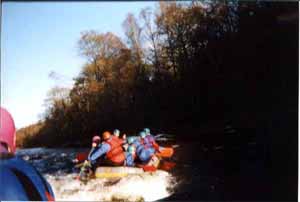 Then after the playing about was over, it was onto the first set of rapids. They were small and not very bouncy but were enough to get the pulse going.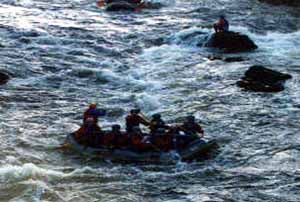 Before long we reached the main rapids at Grandtully where we managed to lose a man overboard when we hit a rock. He was left perched on the rock looking lonely while we left.
Don't be too worried though 'cos he was rescued by the raft guide