Cornwall Clicks

Digital Photography from Cornwall - Updated often
Bookmark this page! Refresh often!
Some of the beauty of Cornwall's coast and villages.
Click on the thumbnail for the full size image.

These files are large and will take time to load
Copyright © Stuart Lindsay
All photographs taken on a Fujifilm FinePix 4900 digital camera. The quality of the images has been reduced for faster loading but are available in full 2400 x 1800 jpg format. Homepage owners may use the photographs (after contacting me) if they make a link to this page and give me credit. If there is a place in Cornwall that you would like to see on this page drop me an e-mail and I will attempt to include it. Please give exact locations and descriptions.
Commercial sources please e-mail me.
Previous weeks images. Page 1 Page 2 Page 3 Page 4 Page 5 Page 6 Page 7 Page 8 Page 9
Page 10 Page 11 Page 12 Page 13 Page 14 Page 15 Page 16 Page17 Page 18
Panoramic views The Eden Project Helston Flora Day
Want to see more? Why not visit Cornwall and stay in our delightful Bed and Breakfast or one of our two self catering bungalows set in a grassy sand dune location next to a three mile beach in beautiful St Ives Bay.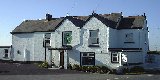 Click Here for more details.
Cornwall Cam More digital photos from Cornwall.
Lakeland Cam Digital photos of the Lake District.
The Lake District Digital photos of the lakes and lots of mountains.
Views of Cornwall Daily updated information on Cornwall
More photographs of beautiful Corwall

The Scenic Route Photographs from all round the world.

This site is a member of WebRing. To browse visit here.