The Middlewich Paddies
Cheshire's Own Irish Folk Band
This page was last updated on 15/04/00 20:53:32.
You can Register so that you will receive notification whenever this page changes.

---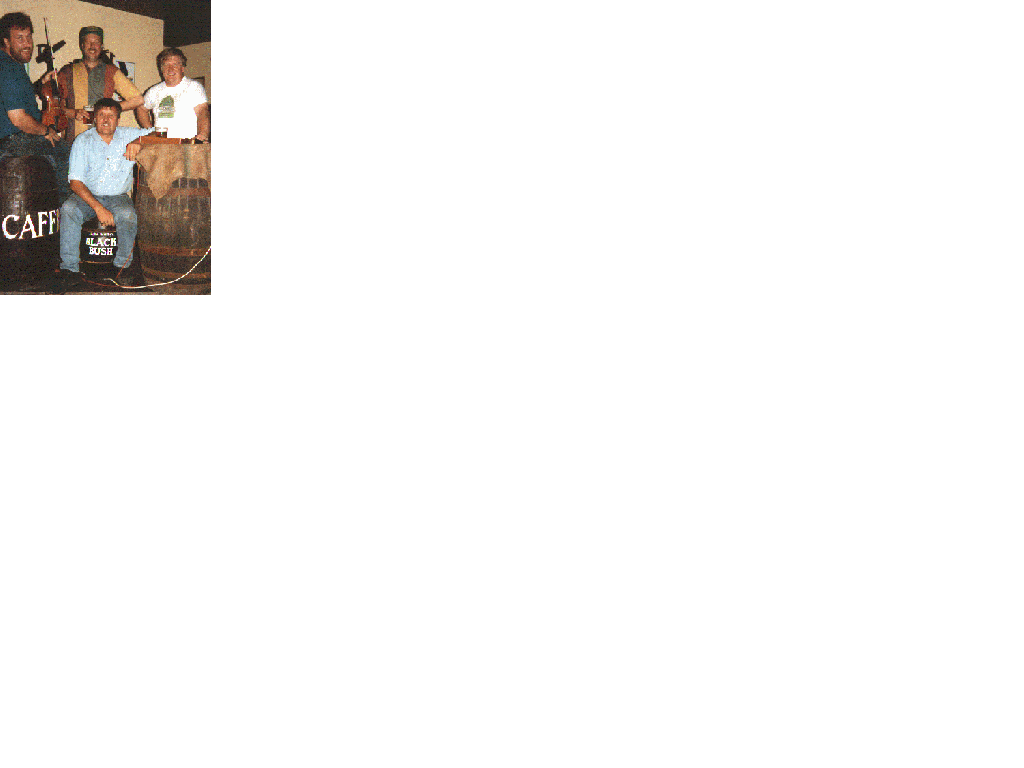 Welcome to Graham's Page for the Middlewich Paddies Our 21st Anniversary Year!
and the Middlewich Folk and Boat Festival (only 11 years old this year)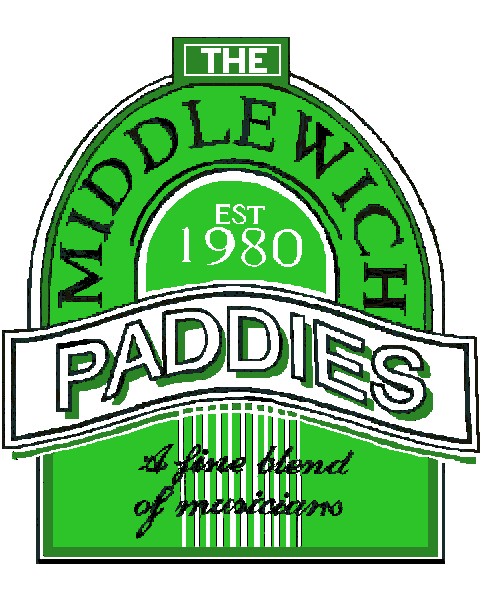 Samples of the Band's Music
Fields of Athenry (MP3)
The Hot Asphalt (MP3)
Absent Friends (Real Player)

The Middlewich Paddies started out as a six-piece band called Kinderton Folk in 1980, in Cheshire in the the North of England.
As the years passed, so did some members of the band and the style of the band settled in the Dubliners mould. The size and shape of the band varied a little and guest artists came and went and in February 1990, the band recorded a selection of their best tracks at Swallow studios in the heart of Cheshire. Here the line-up was:

Richard Devaney - Vocals and Bodhran
Dave Thompson - Guitar
Mike (Trampas) Woodbine - Whistles and Harmonica
Graham Sivills - Mandoline Guitar and Recorder
(with a little help from Bob Webb on the bass)
---
During a successful tour of the Isle of Man in 1992, the band recorded 18 tracks on an LP 'Mann Alive'. Since then, after Mike left the group, we tried a fiddler and recently added our favourite guest, Ian Chambers' melodeon to broaden the range. The band certainly looks destined for greater things to come and is proving very popular at venues all over the North-West of England.

Richard Devaney - Vocals and Bodhran
Dave Thompson - Guitar, Harmonica and Vocals
Graham Sivills - Mandoline, Guitar, Whistles and Vocals

---

Ian Chambers - Melodeons and Harmonica has been guesting with the Paddies for some time now and Dave and Ian are putting some time in together as Davian Reel.

---


Richard and Dave were instrumental in the start-up of the Middlewich Folk and Boat Festival ten years ago. This has become established in the middle weekend in June. You can see up to date information below.


---

If you want to know more about UK Folk Festivals try this link
---
If you want to know more about the kind of music played by the band, you could do worse than to have a look at some of my other folk music links.
If you're interested in contemporary Christian music I have links for them too.
---
s You are Visitor Number