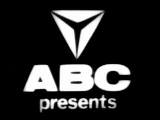 ABC Programmes
ABC being just a weekend company had a different programme mix to the other early main contractors. As a result of ATV's dominance of light entertainment ABC concentrated more on drama, although they did build up their LE and comedy throughout their existence.
Below is a small subjective list of programmes. If your favourite ABC programme is missing let me know, and I will add it.
Drama

The Avengers
Armchair Theatre
Armchair Mystery Theatre
Human Jungle
Intrigue
Private Eye

Light Entertainment

Sammy Davis Comes to London
Blackpool Night Out
Candid Camera
Dave King Show
Eamonn Andrews Show

Comedy

My sister and I
Just Jimmy
Life With Cooper

Children

Valley of the Monsters
Target Luna
Pathfinders
... and their last programme "Goodbye from ABC" ...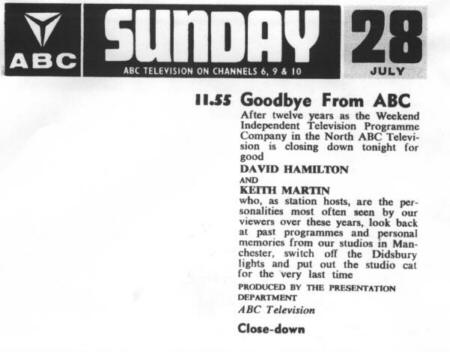 ---