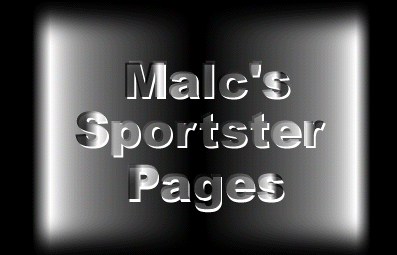 click here to continue browsing my Sportster Pages.
This is an unoffcial Harley Davidson website. I thank them for the use of the Harley Davidson Sheild logo and other items.
I hope you will view the official site at www.harley-davidson.com if you haven't already.
Produced by Malc during the winter strip down and clean-up of 97/98.