Welcome to my web site!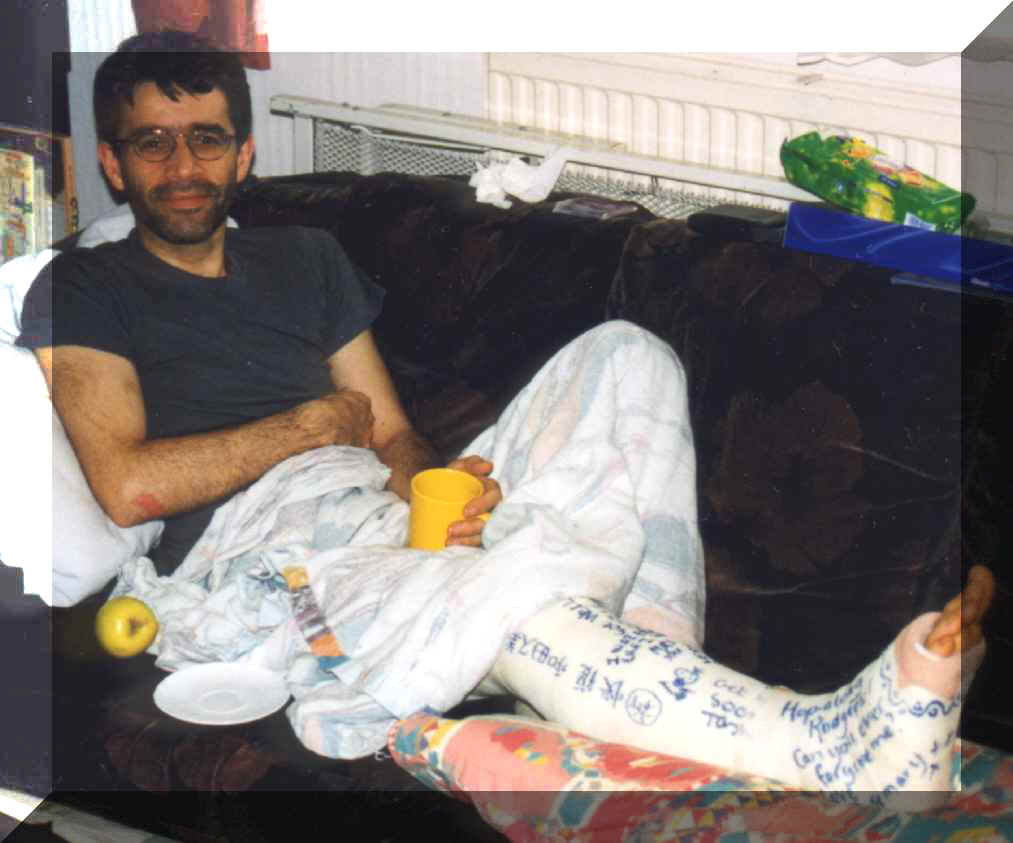 My name is Temple Rodgers, I live in London.
I'm interested in Salsa Dancing, Honda Hornets, Quad Hi-Fi, and many other things too.
I had an accident recently, as you can see in my photo. If you want to read all the gory detail, then please do.
I've included some interesting links, go to the links page and see what you think.
Email me at mailto:temple@zetnet.co.uk
Forgive the unfinished pages on this site, it's still under construction, I'm just trying to see how everything works!
This page was last updated on Thursday, 12. August 1999.
, hits so far!