ATV (Associated Television) History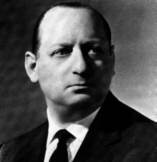 &nbsp Lew Grade, 25/12/06 - 13/12/98
Two separate companies came together to form what became ATV.
The Associated Broadcasting Development Company, which had been formed in 1952 to act as a pressure group for the introduction of commercial television into Britain by Norman Collins with C O Stanley (chairman of Pye) and Robert Renwick. Not only had they succeeded it this aim, they were awarded one of the first franchises, The Midlands Monday to Friday, and London on Saturday and Sunday. However, they had great difficulty in forming a production arm and securing their finance. To solve this problem they approached
ITC, the Independent Television Company, who had failed in a franchise bid, paradoxically because they were considered too strong in their control of talent, through the involvement of agents Lew and Leslie Grade, Val Parnell and Prince Littler of Stoll Moss Theatres, and others.
They were awarded their licence on 25 May 1955.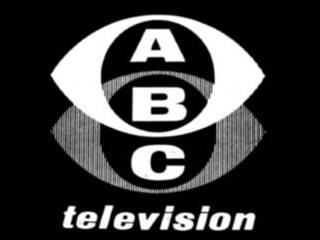 The 50/50 company was at first called Associated Broadcasting Company, (ABC) but this name was disputed by the Associated British Picture Corporation, who had also taken over a franchise at a late stage, and who also wanted the name ABC, to match the name of their cinema chain. ABPC won the argument of prior ownership, so their stations became ABC, with the ABDC/ITC company becoming Associated TeleVision from 6 October 1955.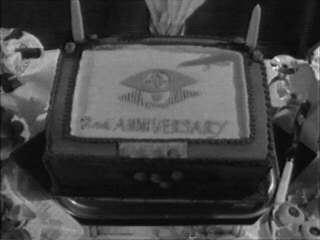 &nbsp A celebration cake.
This was the first in a number of battles between the two companies, who would dominate the weekend schedule throughout the 50s and most of the 60s. ATV would be reluctant to show some ABC programmes into London. Similarly ABC thought it was paying too much for ATV programmes. Sometimes relationships came to a point that for a period neither would show each others' programmes.
Somehow despite all their disagreements they agreed to share studio facilities in Birmingham for the Midland Region in Aston. This was owned by 'Alpha Television' - they did have the 'A' in common after all. This meant that the Midlands were somewhat neglected by programme makers, with the main production centre of ATV being Borehamwood, despite it broadcasting in the Midlands 5 days a week, as opposed to 2 in London, where the weekday franchise was owned by Rediffusion.
It was therefore a difficult decision to know what franchise to go for in the 1967 round - London weekends or Midlands 7-days-a-week. The final decision was the Midlands - one which Lew Grade was supposedly not happy with, but later he was told informally that they wouldn't have won either London franchise anyway (indeed they had made such an application in the 1964 round which had been rejected). London at the Weekend became London Weekend.
The start of colour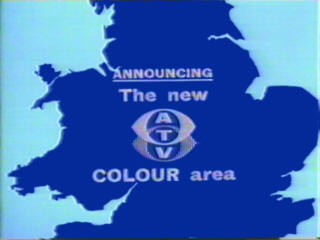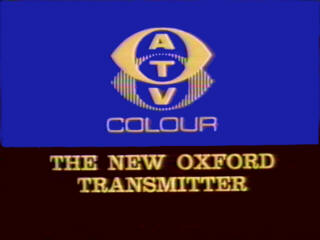 A new studio complex was built just to the west of Birmingham City Centre in Broad Street and Bridge Street to replace Aston which was 'falling to pieces' (the building itself must have been fine, as it is occupied today by BRMB radio). However Borehamwood was still a major production centre, now situated well outside the franchise area.
In the 1981 franchise round the conditions were different. After long lobbying that the East Midlands had been neglected the IBA stipulated that the Midlands were to become a dual region, requiring a production base in the East as well as the West. ATV with a degree of reluctance agreed, but were faced by two strong challengers, Mercia Television and MTV (no, not that MTV, but unimaginatively Midlands Television). The 1981 franchise assessment took local factors strongly into account, so although ATV Midlands won the bid they were required to restructure by divesting 49% of their shares to local interests. A name change to signify this was also required, so ATV became Central. ITC was retained by the parent company, and after a number of takeovers and management buy-outs ownership passed to Polygram International Television. Lew Grade was back as Chairman, until his death in December 1998. A takeover of Polygram by Seagram led to a disposal of the ITC library to Carlton for £90.5 million.
Dates & Transmitters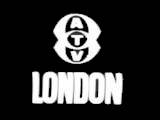 Start: 24/09/55

Stop:  28/07/68


Transmitter: Croydon 9V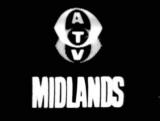 Start (Monday to Friday): 17/02/56
Start (7 Days a Week):    29/07/68
Stop:                     31/12/81

Transmitters:
VHF

Lichfield:   8V 17/02/56
Membury:    12H 30/04/65
Ridge Hill:  6V 30/07/68

UHF (Main)

Sutton Coldfield: 43H 15/11/69
Waltham:          61H 28/02/70
Oxford:           60H 15/06/70
Ridge Hill:       25H 26/02/72
The Wrekin:       23H 22/12/75

---