ATV Programmes
That must have been culture, because it certainly wasn't entertainment (Lew Grade, apocryphal)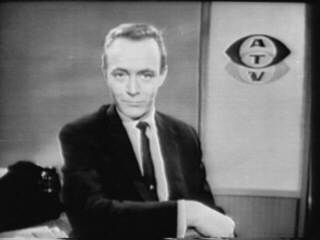 &nbsp Tonight on ATV ...
Although ATV is thought of as producer of lightweight entertainment there haven't been many companies who would sweep one of their top rated programmes aside, even for just one week, to replace it with opera.
Below is a small subjective list of programmes. If your favourite ATV programme is missing let me know, and I will add it.
Comedy

Arthur Haynes Show
Two of a kind
Mrs Thursday
George and the Dragon

Light Entertainment

Lunch Box
The Tom Jones Show
The Muppet Show

Drama

Crossroads
Dangerman
The Prisoner
The Persuaders
UFO
Edward the Seventh

Children

Adventures of Robin Hood
Timeslip
Kids from 47A
Tiswas

News/Documentary

Midlands Montage

ATV Today
Pilger Reports
First Nights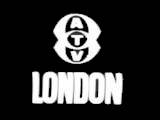 The opening night of ITV was a joint effort between ATV and Associated Rediffusion. Two days later it was down to ATV (known then as ABC):
9:30 Weekend
10:30, 13:00, 14:00 - 15:00 Testing (Test Card & Time Signal)
15:00 ABC Music Shop
15:30 My Hero
16:00 Home with Joy Shelton
16:20 ABC Club (for children of all ages)
16:30 Tales of Hans Andersen
17:00 Michaela and Armand Denis (Scavengers of the Jungle)
17:15 Do It Yourself
17:30 Sport
18:00 Closedown
19:00 News
19:10 Strange Experiences
19:15 Around the Town - People are funny
19:45 Colonel March of Scotland Yard
20:45 Saturday Showtime (Harry Secombe, Norman Vaughan and the Tiller Girls)
21:00 TV Playhouse (Mid Level)
22:00 News and Newsreel
22:15 The Jack Jackson Show
23:00 Epilogue and Closedown
Note the Saturday morning programme for children - nearly 20 years before Tiswas. Look into the history of ATV to find out why it was called ABC at this time.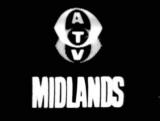 19:45 Introduction by Leslie Mitchell, followed by the opening by Alderman Lummisgibson, Lord Mayor of Birmingham
19:55 News
20:00 Variety, featuring Bob Monkhouse and Denis Goodwin, Mr Pastry, Barbara Lyon and Tyrone Power
20:45 The Adventures of Robin Hood
21:15 Boxing - Lightweight contest over 12 rounds
22:00 I Love Lucy
22:30 Midlands Cabaret, with Joe Loss
22:50 Epilogue read by the Bishop of Birmingham
23:00 Closedown
Colour (15 November 1969)
09:45 Thunderbirds
10:40 Man of the Month
11:25 ATV Today
12:25 All Our Yesterdays
12:55 News
13:00 World of Sport (On the Ball, ITV 7, Tennis, Wrestling)
17:15 Land of the Giants (Seven Little Indians)
18:10 News
18:15 Parkin's Patch
18:45 The Saturday Crowd
19:30 Please Sir
20:05 Kim (with Errol Flynn)
22:00 News
22:10 Saturday Night Theatre (Aren't We All)
23:10 Frost on Saturday
00:10 Weather and Close
Last Nights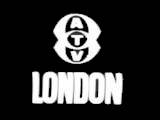 Listen to Trevor Lucus make the closing announcement for ATV London.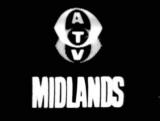 and Mike Prince and Shaw Taylor make the closing announcement for ATV in the Midlands.
---