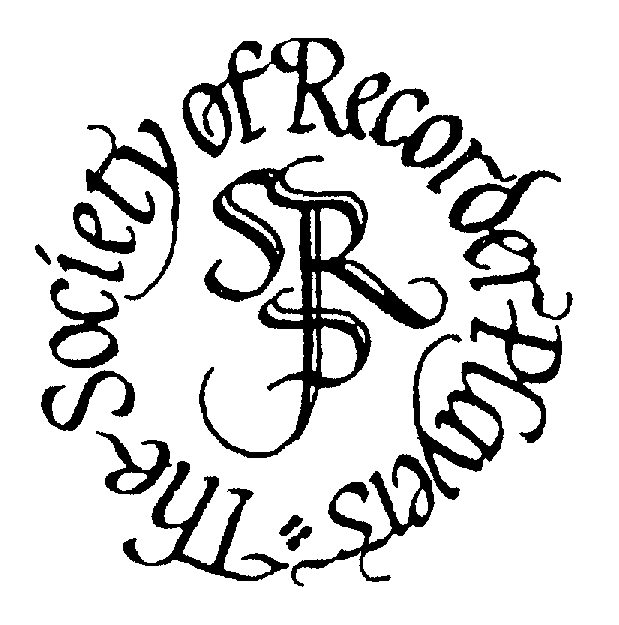 The Society of Recorder Players, Beds. & North Herts. Branch
The Society of Recorder Players (or SRP for short), founded in 1937, is a Registered Charity (numbers 282751 and SC038422) which aims to promote the recorder and its music.
There are over fifty branches of the SRP covering various areas of the UK and Eire, and a "Country & Overseas" Branch for members world-wide who live too far from the other branches. Click for details of the SRP itself and of other branches.
Although our main catchment area consists of Bedfordshire and the part of Hertfordshire from Stevenage northwards, we welcome visitors from any area to our meetings. These, which are the main activity of the branch, consist of Saturday afternoon conducted playing sessions, with all music provided. Forthcoming meetings are as follows:
7 Dec 2013

Bedford (

Putnoe

)

25 Jan 2014

Hitchin

15 Feb 2014

Bedford (

Putnoe

)

1 Mar 2014

Hitchin

15 Mar 2014

Bedford (

Putnoe

)
Playing Day with Pam Smith
10:30 - 17:00
(times to be confirmed)

5 Apr 2014

Hitchin

10 May 2014

Bedford (

Putnoe

)

31 May 2014

Hitchin

21 Jun 2014

Bedford (

Putnoe

)

5 Jul 2014

Hitchin

26 Jul 2014

Bedford (

Putnoe

)

20 Sep 2014

Hitchin

4 Oct 2014

Bedford (

Putnoe

)

1 Nov 2014

Hitchin

6 Dec 2014

Bedford (

Putnoe

)
Meeting times are 2:00 pm until 5:00 pm unless stated otherwise. Please check later for any updates.

Hitchin meetings are currently held at Walsworth Road Baptist Church Hall (SG4 9SP), which is by the roundabout at the junction of Walsworth Road and Highbury Road, Hitchin.

Putnoe Heights Church Centre, Putnoe Heights, Bedford (MK41 8EB). This is near the northern edge of Bedford, and close to the B660 (Kimbolton Road).
Maps & directions (click here)
How much will it cost?
Unlike many branches, we make no charge at all for your first meeting; you are welcomed as a guest to see how you get on. Thereafter, the cost depends on whether or not you become a member, but in either case our policy is to keep the charges as low as possible.
As a member, you would pay an annual subscription which is renewable in the autumn. This brings you the professionally-produced quarterly magazine, The Recorder, and various other benefits. Annual membership for 2013/14 is £44.50 for an adult or £66.50 for a household. Alternatively, for those who are unable to attend more than around half the meetings, there is the option of paying a reduced annual subscription of £33.50, plus a fee of £2 for each meeting you attend. The latter helps cover the cost of room hire, refreshments, music and other expenses. Student discounts are available.
Coffee, tea, squash and biscuits (even cakes on special occasions) are provided during the interval; there is an "honesty box" with a suggested donation of 30p per member for refreshments.
As a non-member, you pay only a fee at each meeting you attend, but this is higher than that for members as we would not receive a contribution from a subscription. Non-members do not receive the magazine etc.
Who is it for?
At the moment, unfortunately, we don't have the facilities to cope with beginners – though we may be able to help by suggesting a teacher for you. However if you can play the basic notes, read music, and sight-read to a basic level, then why not come along and see how you get on? Players from intermediate standard upwards will almost certainly find something to suit them, as we try to have a good mix of music from the renaissance through to contemporary pieces at each meeting.
An associated group, the Peregrine Recorder Orchestra, is always on the lookout for competent, reliable players and meets fortnightly in Ickwell, near Biggleswade, in rural Bedfordshire. The PRO is dedicated to raising money for other charities, and gives around three concerts per year as well as making occasional school visits.
What do we bring?
Any sizes of recorder which you play, and a music stand if you have one.
Other help needed?
We will try to answer any questions you have concerning the recorder, or put you in touch with someone else who can help. However, please remember that all the Branch Officers are doing this unpaid in their "spare" time, so the answers may not be instantaneous!
Recorder teachers
If you are a recorder teacher taking private pupils and based in Bedfordshire, North Hertfordshire, Northamptonshire or the Milton Keynes area, please email us your details - we often get enquiries, and can then put prospective students in touch with you!
Access for the disabled
Both our normal venues now have ramp/level access and toilet facilities for the disabled. However please check just prior to Hitchin meetings as, just occasionally, we may have to use the upper hall which does not have such access.
Parking
At Bedford(Putnoe) the few spaces in front of the church are now reserved for disabled drivers, but there is a small car park at the rear accessed via a driveway down the righthand side of the church. This should be adequate for us unless the large hall or the church itself is in use, in which case you can park on the road (no restrictions, but please park thoughtfully as there are many driveways and bends) or use the public car park a little way along the road. This is limited to 4 hours, but is free.
At Hitchin there should be enough parking spaces for us on site; but just in case there is no space there, drive up Highbury Road and take the second left, The Avenue. Parking here, within a couple of minutes walk, is free and unrestricted on Saturdays. In the last resort, there is a public car park just along Walsworth Road in the other direction (towards the town centre), at Woodside (the Queen Mother Theatre), but it will cost you around £2 for up to 3 hours or £3.50 for longer. Please DO NOT use the Hitchin Youth Trust car park which is just to the right of the church.
Contact us
Our Hon. Secretary can be contacted at bedsnherts@srp.org.uk
To return to the realmusic homepage, for information on
¨ The Bedford Waits (Medieval & Renaissance musicians)
¨ Peregrine Recorder Orchestra
¨ Hitchin Symphony Orchestra
click here: http://www.users.zetnet.co.uk/realmusic/index.htm
Website updated 11/11/13