PlugIn News
What's New
16/02/04 - Added a new PlugIn for Tom Aust's Tom Tree Include file.
14/12/03 - Added a new version of the Tree PlugIn, have fun.
20/12/01 - Added 2 pics showing new columns (3 ISO colomns + Tapered plain cols + segmented cols + secondary textures + extra detail)
13/10/01 - Updated Grass PlugIn file because of a bug in HF output.
11/10/01 - Added new Grass PlugIn for Moray allowing Grass to grow on objects - Please read the READ_ME.txt file.
18/09/01 - Added Pic showing Pov3.5's trace implemented with the Grass PlugIn :-).
23/04/01 - Added 2 new PlugIns for Grass and Tree macros by Gilles Tran.
18/04/01 - Added Pic showing new PlugIns for Grass and Tree macros by Gilles Tran (I'll probably release them next week as I'm away for the rest of this week).
04/03/01 - Added Web PlugIn and Fixed Referencing Bug in Smoke PlugIn.
20/02/01 - Removed Glow merge - you must be careful not to allow glows in unions of any type.
19/02/01 - The Spray PlugIn has been updated to allow the Nozzle to be reduced to 0.001units.
08/01/01 - The new Glow PlugIn is finally being released (make sure you use MegaPov 6 before you render use ALT-F9 and choose the MegaPov exe instead of the pvengine.exe)
08/01/01 - All of the 3.2 PlugIns have been re-released due to a small bug.
06/01/00 - Added new Statically Linked Versions of PlugIns to make them compatible with Moray Ver.3.2; NOTE they are much bigger than the previous versions :-(
24/12/99 - Added SmokeGen Include PlugIn, Happy Christmas, Happy Raytracing and Happy Y2K!!

Goto the PlugIn FAQ Page.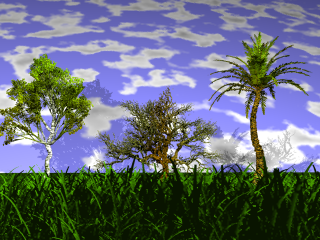 TomTr eeTree PlugIn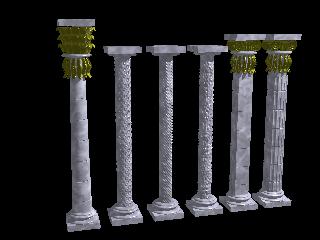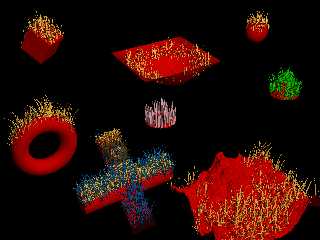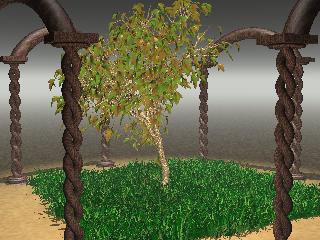 Grass & Tree PlugIn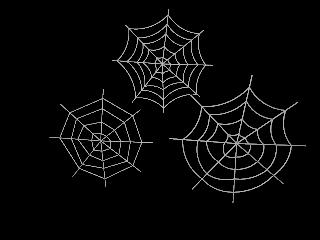 Web PlugIn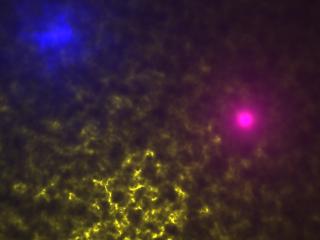 Glow PlugIn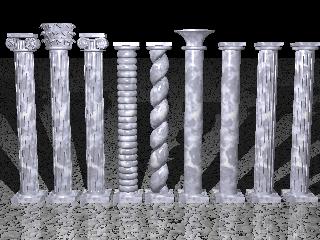 Columns PlugIn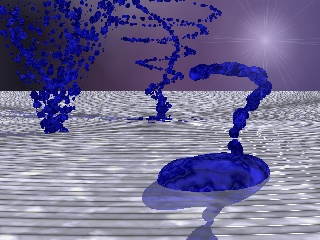 Liquid Spray PlugIn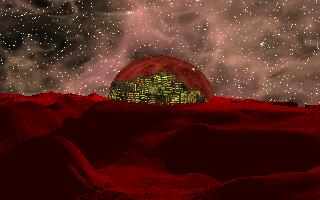 City & Galaxy PlugIn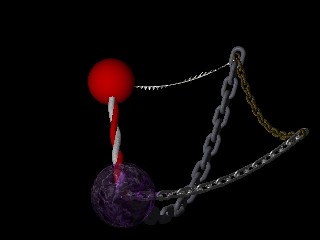 Link PlugIn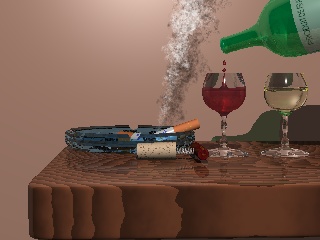 Smoke Gen PlugIn

Return to my Home page.
Keith Hull